No. 1 Magician Bournemouth
Robert is a full-time professional Bournemouth magician who has performed for the likes of Sir Paul McCartney, Steve Coogan, Chris Martin and a plethora of sports personalities and film stars. Robert is available to book for any social or corporate event in Bournemouth and is absolutely guaranteed to add that WOW factor to your event with his phenomenal sleight of hand magic and mind reading skills. Robert's one of the top Bournemouth Magicians available to hire and has well over 15 years' performing experience.
Hire Bournemouth magician Robert Fox now for your own forthcoming corporate event, private party or wedding day.

You could be here now after witnessing Robert in action at a recent event in Bournemouth and picked up his card or you may have keyed "magician in Bournemouth" into your desktop or phone. Either way, if you've got an upcoming function around Bournemouth and would like mesmerising, stunning magic and mind reading for your guests then get in touch with Robert.

Witness Robert entertaining  at a recent Bournemouth event. These are the kind of reactions you can expect from your guests…
Mind Reading Cabaret Showreel
Book Bournemouth Wedding Magician for Your Special Day
You've set a date, you've selected a Bournemouth venue and now you're looking for amazing, memorable entertainment for all your family and friends. You've come to the right place! Robert is one of the most experienced and busiest Bournemouth magicians around and often gets booked up to 3 years in advance for weddings.
Entertaining as a wedding magician over 100 times every year Robert is very happy to discuss your wedding schedule with you and the best time for him to perform. This tends to be when guests are left waiting around during the photo period or when seated for the wedding meal. More info Bournemouth Wedding Magician
Stunning guests as a Bournemouth magician at many weddings over the years means Robert has developed relationships with various other wedding suppliers. He would be only too happy to help with any other aspect of your wedding in Bournemouth.
Bournemouth Magician for Your Party
Got a forthcoming birthday, garden party, family gathering, bar mitzvah or anniversary? As a vastly experienced party magician in Bournemouth Robert is available to hire for any type of private event, no matter how big or small. He is also able to tailor his performance for all ages. So if you have a party planned and want make sure all your guests are suitably entertained throughout then get in touch today. More info Bournemouth Party Magician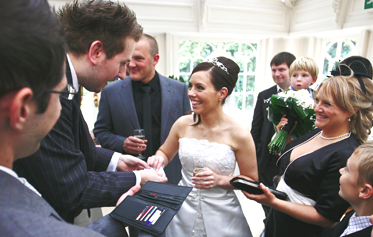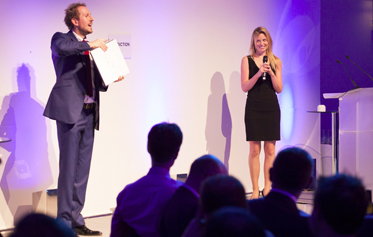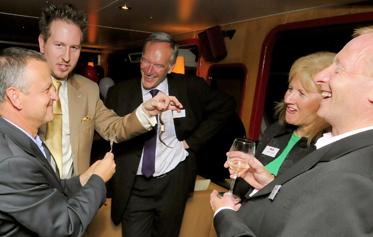 Looking For A Corporate Magician In Bournemouth?
As one of the finest Bournemouth magicians working the corporate field today Robert gets hired for many events all across Europe. He has developed an extensive list of repeat corporate clients who regularly book him for company fun days, award evenings, staff training days, networking functions, company drinks receptions and trade shows. There are very few Bournemouth magicians as busy as Robert within the corporate section and if you secure him for your forthcoming company event you'll discover why. More info Corporate Magician in Bournemouth 
Bournemouth Magician Trade Shows
Bournemouth Magician Robert is one of the busiest trade show stand entertainers in the country. If you want to get your product and services seen by more delegates at your next exhibition then get in contact with Robert today. He is able to attract delegates to your stand by the masses using stunning, visual magic which also incorporates your company's products and USPs. Few Bournemouth magicians have the knowledge and ability that Robert has when it comes to trade shows. He's got well over 15 years' performing experience. He performs as a trade show magician all over the country, as well as some of the biggest shows across Europe.
Magician Bournemouth – Christmas Party
Reward your hard-working colleagues with a company Christmas party to top all Christmas parties! Robert is the top magician Bournemouth has on offer and can single-handedly transform your corporate Xmas celebrations into a truly memorable experience. You may be planning on taking the staff away for a weekend or just having a few drinks at your local, whichever it is Robert has an entertainment option that will suit your party. He can perform close up at drinks or at tables, plus perform his cabaret for the whole audience. Note, Robert always has a full diary throughout December so if want to secure him for your company Christmas party around Bournemouth then do make contact early.
Staff Training Day Bournemouth Magician
Not getting the results you want from your company training days? Robert can help you. As a magician in Bournemouth he's highly experienced at providing bespoke performances for companies at their training days. His performance is not only massively entertaining but, more importantly, conveys all the vital training messages to the staff. Magic workshops are an extra option when Robert can teach all the staff some simple sleight of hand magic.
Robert is one of the very few Bournemouth magicians who is a full-time professional. He is also covered by Public Liability Insurance.