No. 1 Magician Buckinghamshire
Robert is a Buckinghamshire magician who has stunned and amazed celebrities such as Harry Styles, David Haye and Sir Paul McCartney. If you've got any kind of event forthcoming and are seeking a magician in Buckinghamshire to add that extra special wow factor to proceedings then Robert is your answer. With well over 15 years' performing experience you can relax with the knowledge you are in the hands of a true professional. Robert is a regular at many of Buckinghamshire's most exclusive venues including Hedsor House, Taplow House and Latimer Place.
As a Buckinghamshire magician and mind reader Robert is available to book for your wedding, corporate event or private party.

You may be here after landing on Robert's site from searching "Bucks magician for hire" or you may have been recommended his magic services by a friend or family member. Either way, please do check your event date and Robert will be happy to discuss further.

Here's Robert entertaining at a recent Buckinghamshire event… 
Mind Reading Cabaret Showreel
Buckinghamshire Magician for Weddings
Have you got an upcoming wedding and after a Bucks magician to amaze all your guests? Robert entertains at over 100 weddings every year and his brilliant, visual magic is guaranteed to leave your wedding guests speechless.
The best time to utilise Robert's services are either when your wedding guests are congregating for the photo period of the day or for him to entertain throughout your wedding meal. Robert is happy to discuss your wedding schedule in detail but the aforementioned times tend to work best. See more Buckinghamshire Magician for Weddings
Having spent so many years amazing guests as a Buckinghamshire wedding magician Robert is well placed to assist you with other aspects of your wedding day. If you would like recommendations of suppliers Robert has worked with in the past he would be more than happy to help.
Bucks Magician for Corporate Events
Robert's one of very few Buckinghamshire magicians that predominantly work in the corporate market. He's available to hire for all corporate events across Buckinghamshire including award ceremonies, company dinner parties, exhibitions and product launches. As a Buckinghamshire based corporate magician and mind reading Robert has an extremely impressive, and long list, of satisfied clients who regularly book his services. He's also an expert exhibition stand presenter and uses his unique skills to draw delegates to company stands at trade shows all over the world. See more Corporate Magicians Buckinghamshire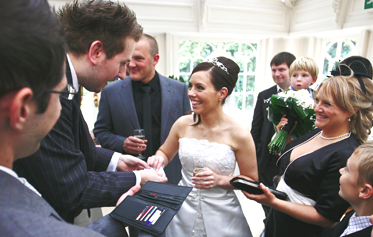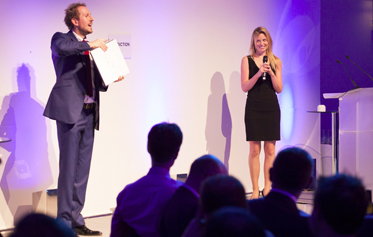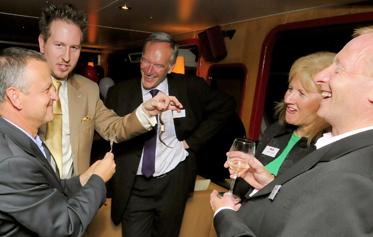 Book The Buckinghamshire Party Magician
A versatile and contemporary Buckinghamshire party magician, Robert's act has all the required ingredients to make sure your party has that all impact X factor. He stuns and amazes guests at private parties in Buckinghamshire such as birthday parties, anniversary celebrations, bar mitzvahs, summer garden parties and engagement celebrations. Get in touch with Robert today to see if he's available for your next private event. See more Buckinghamshire Party Magician
Bucks Magician Trade Shows
Bucks Magician Robert is an expert exhibition stand speaker and crowd puller. Do you want to pull in more delegates to your company stand at your next exhibition? Want to achieve far greater leads and increase your return on investment? Then Robert is your answer. He's able to draw delegates in using his contemporary magic skills and even themes all his routines around your company's objectives and flag-ship products. Few Buckinghamshire magicians have the years of experience working trade show stands that Robert has accustomed. He's been generated leads for his client at their shows for well over 15 years' to date and he's the go to trade show magician in the country.
Staff Training Day Buckinghamshire Magician
Want a unique, innovative and effective method of training at your next company team building day? As a magician in Buckinghamshire Robert can be hired to perform a memorable, interactive and engaging mind reading demonstration at your next company training day. As well as having your staff on the edge of their seats with his mind-blowing act he will merge all your company's key training messages into his stunning performance. As an add on Robert is also able to show all your staff some basic magic skills and simple sleight of hand tricks.
Robert is a full-time professional magician with full Public Liability Insurance.