Hire No.1 Magician Cambridge
Robert Fox is the No.1 Cambridge magician who has entertained celebrities, sports personalities and Royalty. Robert's a full time Professional magician with well over 15 years performing experience and is one of the most popular magicians in the UK. He performs his unique magic and mind reading at a wide range of events across Cambridge and is a regular at many top venues including Parklands, Longstowe Hall and Orton Hall.
Book Cambridge magician Robert for your corporate event, private party or wedding day.

You may have found Robert by keying "magician in Cambridgeshire to hire" into your tablet / desktop or perhaps you recently witnessed Robert entertaining as a Cambridge magician at a recent function you attended and picked up his contact details. Either way please get in contact and Robert will be happy to discuss your event with you.

Here's some footage of Robert performing at a recent event in Cambridge. Check out the reactions you can expect from your guests…
Mind Reading Cabaret Showreel
Book Cambridge Magician for Your Party
As a hugely in demand party magician in Cambridge Robert wows guests at anniversaries, garden parties, graduation balls, birthday parties, surprise parties and many more events. If you want an entertainer who can make your guests gasp with amazement and roar with laughter in equal measures then Robert is the man for you. See more Party Magician in Cambridge
Searching for a Cambridge Wedding Magician for Your Big Day?
Your own wedding day is simply the most magical day of your life. Having a magician present, to engage and entertain all your close friends and family members, is the perfect addition. As an accomplished Cambridge magician Robert can discuss with you the optimum time for him to entertain everyone to ensure his performance has the greatest impact. Usually there are two parts of the day that tend to work extremely well which are the drinks reception and wedding meal. See more Wedding Magician in Cambridge
If you would like additional advice on any other aspects of your Cambridge wedding then Robert will be only too happy to assist you. He now has an excellent relationship with many Cambridge wedding companies having performed as a wedding magician in Cambridge for such a long time.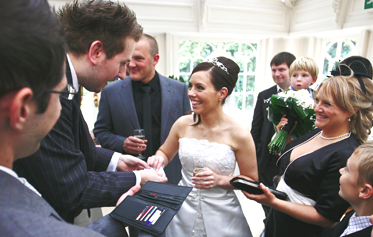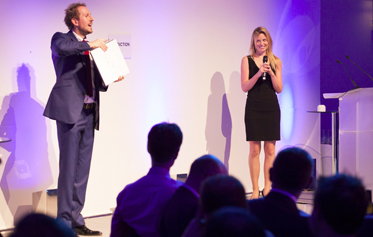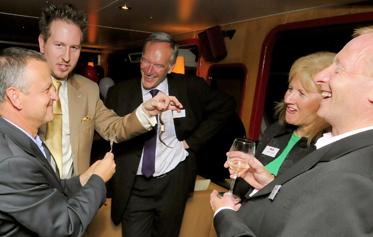 Corporate Entertainer in Cambridge
On the lookout for a Cambridge magician to entertain your clients at an upcoming company awards night, product reveal, exhibition or training day? Then make contact with corporate specialist Robert today. A hugely popular corporate magician in Cambridge Robert entertains at events throughout Europe for many fortune 100 companies and will be more than happy to speak with you to discuss your company event. See more Corporate Magician Cambridge
Magician Cambridge – Company Christmas Events
The festive period is a busy time for Robert with an array of company Christmas parties. Book Cambridge magician Robert for your own Christmas event and you'll see first hand why he is the choice of top corporate companies at their Xmas parties year after year. Whether you have a small gathering of staff at your local eatery planned or you're hiring a huge venue Robert will have a Christmas entertain package to suit. So if you want a party magician around Cambridge this Christmas get in touch.
Cambridgeshire Magician Trade Shows
Cambridgeshire Magician Robert is a specialist exhibition speaker and trade show magician. Got a forthcoming trade show booked and want to pull in masses of people to your company stand? Then get in touch with Robert today – he is able to draw passers by to your stand using magic tricks designed specifically around your company logo or product line. Not many Cambridgeshire magicians can achieve the results Robert does when working on trade show stands. He now has over 15 years' experience working with his regular clients at their shows. As a trade show magician Robert can often be seen at some of the busiest shows across Europe.
Staff Training Day Cambridge Magician
Book Robert for your next company training day. As a magician in Cambridge Robert can attend your next training day and perform a dynamic, engrossing show which also incorporates your key training messages. This interactive performance will keep staff energy levels high and really help convey the important messages from the day. Robert can also take staff aside and deliver magic workshops where he teaches them some magic tricks.
Robert's performed at hundreds of weddings, corporates and parties throughout his career. He's a fully insured entertainer and a member of Equity.