No.1 Magician Guildford
Book Guildford Magician Robert Fox for your event. A contemporary and stylish magician who's been highly praised by celebrities such as Alan Carr, Chris Martin and David Haye. Robert is a vastly experienced, in demand professional magician and mind reader who is available for all types of events in and around Guildford. He regularly amazes at some of Guildford's most luxurious venues including Wotton House, Loseley Park, Gorse Hill and Horsley Park.
Hire Guildford magician Robert for your own wedding, private party or corporate event today!

You might have arrived here having searched 'magician in Guildford' or perhaps you asked Robert for his card at a recent event in Guildford where he was performing. Whichever it is please do get in touch with today in relation to your event or simply check your event date above.

Robert at a recent event in Guildford performing for guests. Check out the reactions you can expect…
Mind Reading Cabaret Showreel
Guildford Wedding Magician To Hire
A wedding magician is the perfect complement to your special day. Booking Guildford wedding magician Robert will ensure all your family and friends are entertained throughout the day and the ice broken between any guests who haven't previously met. The photograph section of the day when guests are waiting around in groups, or table to table at the wedding meal, are the two most popular and recommended times to hire Robert. As one of the top Wedding Magicians in the country Robert has a repertoire that is ideal for wedding performances. See more Wedding Magician Guildford
Performing regularly as a magician in Guildford means Robert has an excellent knowledge of other popular wedding suppliers. He will be very happy to assist you with any recommendations.
Corporate Magician in Guildford
Robert is slick, experienced corporate entertainer available for all manner of events including corporate dinners, trade shows, cocktail receptions, office openings, store launches, key-note speaking and exhibitions. Hugely in demand as a Guildford corporate magician it's advisable to enquiry as soon you have your event date confirmed. Robert's stage / cabaret show is a huge hit on the corporate circuit where he appears to be able to predict and influence people's thoughts and actions. This option is perfect for after dinner or award evenings. See more Corporate Magician Guildford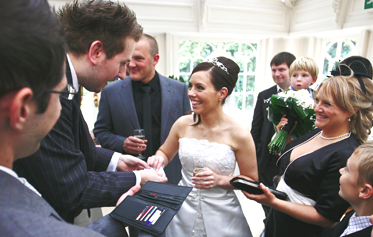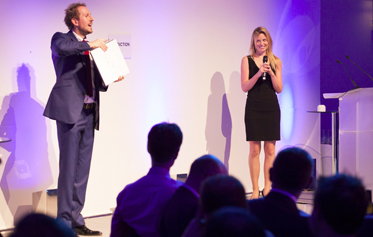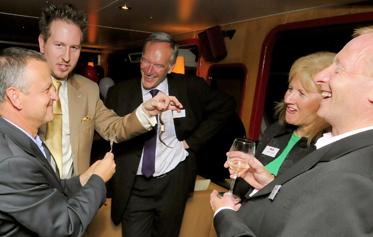 Guildford Magician For Parties
As a party magician in Guildford Robert leaves guests gasping in amazement at private events such as milestone birthday parties, house-warming parties, anniversaries, engagement celebrations, religious events and summer balls. If you're looking to take your party to the next level then get in contact with Robert today. Whether it's a small, intimate affair or a large-scale celebration Robert will have a package to suit your event. See more Party Magician Guildford
Magician Guildford for Your Xmas Party
Guildford magician Robert often gets hired 12 months in advance for Christmas parties due to repeat clients. Consequently if you're looking for something unique, contemporary and guaranteed to get chins wagging at your Xmas celebrations get in touch now! Available for small, medium and large company Christmas parties Robert will have a performance option to suit your specific set-up. Attention, Robert is popular as a party magician around Guildford in Nov / Dec so make contact asap.
Guildford Magician Trade Show
Guildford magician Robert is a first class exhibition presenter / crowd generator. He pulls delegates in using magic and mind reading routines which have been carefully designed around your company's products and values. Is your company investing in any trade show stands this year? How about having more traffic at your stand than you ever thought possible – this is what Robert will achieve for you. There aren't many Guildford magicians who have the level of respect Robert has in the trade show sector. He is often working for successful blue chip companies at their exhibitions throughout Europe.
Staff Training Day Guildford Magician
Think outside the box and get results! As a magician in Guildford Robert can be booked as your company training day presenter / performer. He is able to highlight and promote all your training messages in a unique, engaging mind reading performance. Robert's approach of 'entertain to educate' has exceptional results. What better way to get your training messages across to your staff than with a fun, interactive and entertaining show!  As an add on to this Robert can also teach your staff some magic tricks.
Robert has performed as a magician in Guildford, full-time for many years and has PLB.