No.1 Magician Kent
Robert is a professional Kent magician that has entertained the likes of Harry Styles, Tinie Tempah and Alan Carr, who is available to hire for all types of events in Kent including weddings, parties and corporate functions. Robert performs an entertaining combination of magic and mind reading which is guaranteed to make your event hugely memorable. As one of the finest Kent Magicians working today Robert is very in demand so it's advisable to book early. He regularly performs at some of the towns finest venues including Cooling Castle, Leeds Castle and Chilston Park Hotel.
Enquiry now to see if Kent magician Robert is available for your forthcoming, private party, corporate event or wedding.

It's likely you're either reading about Robert after searching "hire a magician in Kent" or you've picked up one of his cards after seeing the impact Robert had performing at a recent event in Kent. Either way, check your event date now.

Check out Robert performing close up for guests at a recent function. These are the kind of reactions you can expect from your guests…
Mind Reading Cabaret Showreel
Need a Kent Magician for Your Wedding Day?
You've got your venue booked, photographer sorted and now you're looking to add that wow factor! A wedding magician is the perfect addition to your big day, breaking the ice between all your guests and leaving them with a lasting memory of your wedding day. Please note, Robert often gets booked up for weddings 2 or 3 years in advance.
Being one of the most popular Wedding Magicians in Kent Robert is happy to discuss how best to use his performance on the day. Generally, the best time to entertain is throughout the period when the photographer is circulating at the drinks reception or during the wedding breakfast at each table. More info Wedding Magician in Kent
Entertaining for many years as a Kent magician for weddings Robert has built a solid relationship with other suppliers. He would be happy to make recommendations for your wedding day.
Entertainment For Your Party
Have a forthcoming landmark birthday, important wedding anniversary, leaving party, graduation celebration, house party or New Years Eve gathering? As a Kent party magician Robert caters his performance for all age groups and audiences. His mesmerising sleight of hand and apparent ability to read minds means your guests will have an experience they'll talk about for a very long time! So if you have a few friends coming over for a small birthday dinner or have a massive marque full of guests see what entertainment package Robert can offer. More info Party Magician in Kent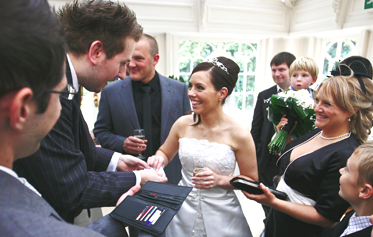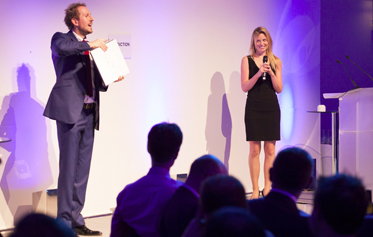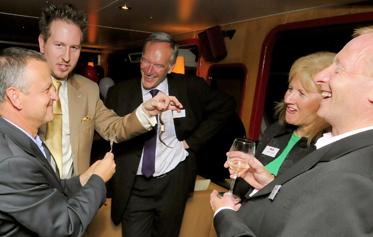 Magician For Corporate Events in Kent
As a hugely in demand corporate magician Robert knows exactly what it takes to set your corporate event apart from the rest. If you need a magician for a company dinner, client drinks reception, trade show, training event or product launch get in touch with Robert. It's worth noting that Robert is a specialist trade show entertainer and has the ability to massively increase leads at your company's next corporate trade show. See more Corporate Magician Kent
Magician Kent – Christmas Party
Reward your staff with a Christmas party they will never forget. Robert is the No.1 magician Kent has on offer and he is able to transform your company Christmas party into something truly unique. Whether you have a small drinks reception or large gala dinner Robert will have an entertainment option to fit. He can perform his cabaret act, work the tables or mingle among your staff. View Robert circulating, bewildering your staff with card tricks, metal bending, pick pocketing and mind reading. Please note, if you're interested in booking Robert as a party magician around Kent in December it's important to enquiry early in the year.
Kent Magician Trade Shows
Kent Magician Robert Fox is a master trade show entertainer and stand speaker. Does your company have an exhibition lined up this year? Do you want to obtain more leads at this show than ever before? Robert can make your next trade show the most successful you've had to date. He is able to draw people to your stand using astounding magic themed around your company. Very few Kent magicians are as in demand within the trade show sector as Robert. He has now been working within it for 15 years and he's a regular exhibition magician at many of the country's top venue such as Excel and Olympia.
Staff Training Day Kent Magician
Want high impact results at your next company training day? As a magician in Kent Robert can be booked to attend your company training day to perform a memorable, engrossing show to your staff which incorporates and highlights your key company messages. His enthusiasm will undoubtedly keep your staff fully motivated throughout the day. Robert can also take groups of staff aside, for small magic works shops, where he'll teach them a few tricks.
Over the years Robert has performed at hundreds of weddings, private events and corporate functions throughout Kent. He has full Public Liability Insurance and is a member of Equity.