No.1 Magician Northampton
Robert Fox is an established, in demand Northampton Magician who has amazed and shocked the likes of Sir Paul McCartney, Alan Carr and Harry Styles. If you're seeking jaw dropping close up magic and mind reading for your next function in Northampton make contact with Robert today! His contemporary, friendly style will have your guests shouting in amazement one moment before being in fits of the laugher the very next. Robert performs at many of Northampton's top venues including Dodmoor House, Sunley Conference Centre, Northampton Guildhall and Holdenby House.
Book Northampton magician Robert for your corporate event. wedding or private party.

Whether you have obtained Robert's contact details having seen him in action at a recent event, been recommended to him by a colleague or simply typed "hire magician in Northampton" into your phone or desktop, please do make contact today by checking your event date above.

Here is Robert entertaining as a close up Northampton magician recently. 
Mind Reading Cabaret Showreel
Wedding Magician Northampton – Book For Your Special Day
Entertainment is the one aspect of your wedding that guests will remember, so it's essential to get it right! Robert is a highly experienced Northampton wedding magician who performs at over hundred weddings each year. His laid back, personable approach helps your guests relax and encourages them to interact with other guests, many of whom they may never have met.
Robert will be happy to liaise with you to discuss the optimum time for him perform at your wedding day, however, two popular times are throughout the pre-lunch drinks and around the tables during the wedding meal. More info Northampton Wedding Magician 
As a wedding magician in Northampton Robert has an excellent relationship with an array of local wedding suppliers and would be only to happy to make recommendations.
Northampton Party Magician
Robert can take your party in Northampton to the next level! He's hugely in demand as party magician in Northampton and you'll be delighted watching him circulate your guests leaving them speechless and amazed.  Robert is available for birthday events, anniversaries, house parties, bar mitzvahs, New Years Eve parties and any event where you want to add that WOW factor. Whether you have an intimate private dining party with 10 guests or a garden party with 150 in attendance get in touch with Robert today. More info Northampton Party Magician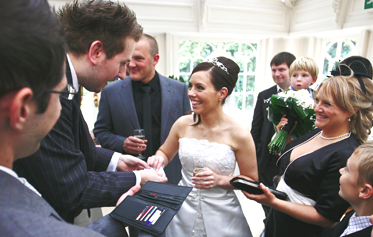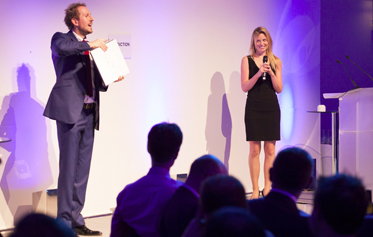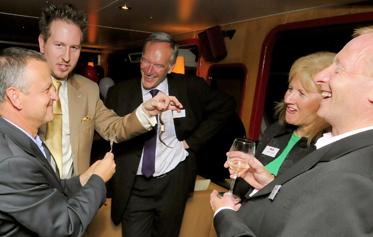 Hire Premiere Northampton Corporate Magician
Robert is a massively experienced corporate Northampton magician with a solid reputation in the corporate sector. If you're looking for a top entertainer for your company drinks reception, team building day, conference, trade show, client pitch, product launch or store opening then check Robert's availability using the form below. Robert's comprehensive list of repeat corporate clientele is a testament to his ability and popularity. See more Corporate Magician in Northampton 
Northampton Magician Trade Shows
Northamptonshire magician Robert is able to guarantee you success at your next trade show. As an exhibition crowd pulling machine Robert is able to draw delegate after delegate onto your company stand where your sales team are then able to make that all important pitch or product demonstration. On top of this, Robert's mesmerising performance will incorporate and highlight key aspects of your company and your USPs. No other Northampton magicians have the knowledge and performance experience that Robert possesses. His clients use him for their biggest and most important trade shows all over Europe.
Staff Training Day Northampton Magician
Take your company training day to the next level and maximise results! As a magician in Northampton Robert is available as a presenter / performer for your company's next training day. Using 'Infotainment' to get your all important training messages and procedures across to your staff. His bespoke mind reading / magic show will interact with your staff and help drive home all the vital messages you're trying to convey to them. On top of this, Robert is happy to teach your staff some valuable psychological techniques which will help them in the workplace.
You can relax knowing Robert is a full-time professional who has full Public Liability Insurance with Equity.