Hire Magician Shropshire
Robert is a Shropshire magician who has performed and entertained the likes of One Direction, Tinie Tempah, Dermot O'Leary and Usain Bolt. Robert gets hired all over the world as a close up and stage magician. He has well over 15 years performing experience and there aren't many magicians in Shropshire as in demand as Robert; if you secure him for your next function you'll find out exactly why. He regularly entertains at many of Shropshire's finest venues including Delbury Hall, Ludlow Castle and Hadley Park.
Book Shropshire magician Robert now for your wedding, party or corporate event.

You might have been amazed by Robert's magic and mind reading at a function and asked for his business card or perhaps you're here having typed "Magician in Shropshire" into your computer or phone. However you've discovered Robert please do get in touch today to discuss your event.

See Robert amazing guests at a recent Shropshire event. These are the kind of reactions you can expect at your event…
Mind Reading Cabaret Showreel
Book Shropshire Magician To Perform on Your Wedding Day
Got an upcoming wedding in Shropshire? Secured the date and the venue so now on the look out for that entertainment to create an amazing atmosphere amongst your guests. Robert is one of the busiest Shropshire wedding magicians around who entertains guests at over 100 weddings each year.
The optimum time to utilise Robert's services is either during the photographs when your family and friends will be left waiting around in groups or at your wedding meal when Robert can perform at each table between the courses of your meal. Robert is happy to talk with you in relation to your exact wedding day schedule. See more Shropshire Wedding Magician
As a Shropshire magician for many years Robert has an excellent relationship with fellow suppliers. If you would like any help with additional suppliers or services for your wedding day feel free to get in touch.
Party Magician In Shropshire
Want to make your next party unique and memorable? As a magician in Shropshire Robert is available to hire for private parties, anniversaries, family gatherings, summer balls, bar mitzvah and house parties. For private functions Robert can either perform mix and mingle style for your party guests, bamboozling them with his sleight of hand and mind reading, or perform a cabaret act for the whole room. See more Shropshire Party Magician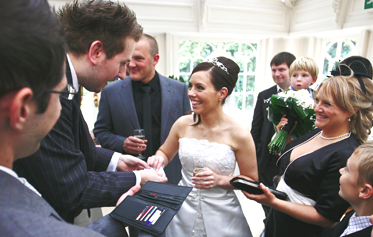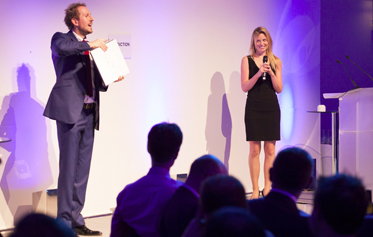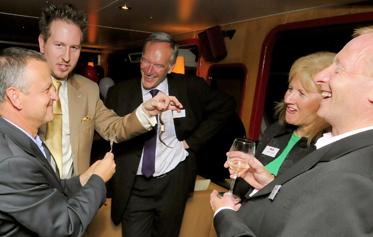 Shropshire Corporate Magician
Robert's highly in demand in the corporate field and is a vastly experienced corporate entertainer. He has acquired an impressive list of blue chip clients who regulatory hire him for their award nights, training days, summer parties, conferences, exhibitions and drinks receptions. If you're looking to secure Robert for your company Christmas party it's advisable to book early in the year as this is an extremely busy period. See more Corporate Magician in Shropshire
Magician Shropshire – Christmas Party
Give back to your hard-working staff with a Christmas party they'll remember forever. Robert is the best magician Shropshire has available, who will elevate your Xmas party into something truly special. Whether you are booking out a large hotel in the centre of town or are having a small dinner at your local restaurant Robert has a package to suit your needs. He can mix and mingle if your staff are enjoying drinks, entertain at tables or perform his cabaret for the whole room. Watch Robert bamboozle your staff with thought reading, card magic, sleight of hand antics and pick pocketing. Please be aware Robert's diary gets full quickly for the festive season. If you would like to hire him as a Christmas party magician around Shropshire please make contact early.
Shropshire Magician Trade Shows
Shropshire Magician Robert is a premiere trade show entertainer and stand promoter. Want to get more attention at your company stand at your next trade show? Then get in touch with Robert. He's able to get delegates flocking to your stand using his expert magic skills – he's even able to theme his tricks and routines around your company products and logos. Few Shropshire magicians are as well-respected as Robert within the exhibition / trade show market. He regularly performs as a trade show magician at some of the most well attended shows all over the world.
Staff Training Day Shropshire Magician
Want to try something new and exciting to train your staff? As a magician in Shropshire Robert provides companies with special training day performances which are specifically designed to highlight vital training messages. Such an approach makes staff stand up and take note of these messages. After this Robert often teaches all the staff some easy, yet clever, magic tricks which they can then perform for themselves.
Robert is a full-time professional magician and mind reader with full PLI.